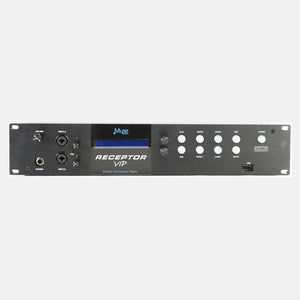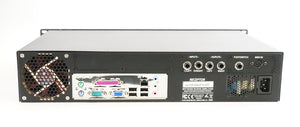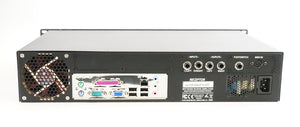 Muse Research
Muse Research Receptor VIP
This used Receptor VIP is fully functional and in excellent condition. 
First released in 2005, the Receptor hardware player makes it possible to run virtual instruments and plug-in effects outside of a computer. If that sounds like heresy, consider the advantages: computers aren't designed for stage use or road travel, are susceptible to vibration unless fitted with an SSD drive, often have fiddly AC adaptors and require a separate MIDI interface. The Receptor, on the other hand, dispenses with annoying 'wall wart' cables, has built-in MIDI as standard and can be securely screwed into a rack for stage use and touring. In other words, it functions like a piece of pro audio equipment.
The Receptor VIP is a joy to play, with no discernible latency. Its audio quality is superb: the 24-bit/48kHz samples are beautifully clean, the frequency range sounds full and natural, and there's not a hint of noise.
Lots of info at - https://www.museresearch.com